Jaguar Raising the Bar for Electric Performance Cars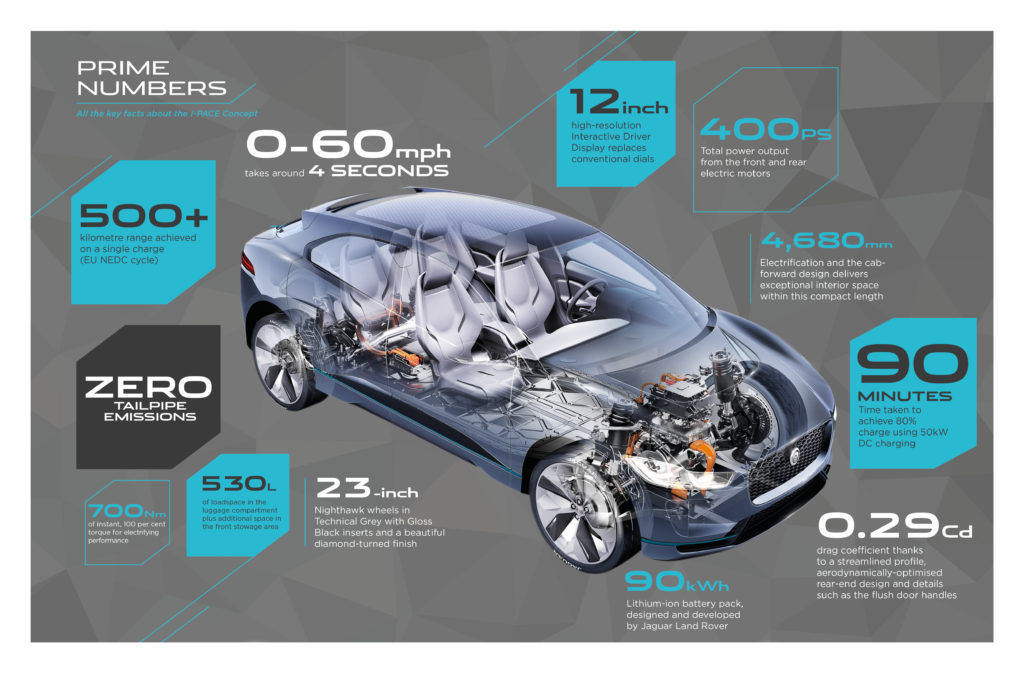 The hottest news in the auto world today comes from British luxury brand Jaguar. They have unveiled the plans for their new concept car, the I-PACE, which is a fully electric five-seater managing to be both a high performance vehicle and a family SUV at once. The move is widely regarded as a firing shot in the direction of Tesla's Model X, which to this point has dominated the high-end electric SUV market.

[Best_Wordpress_Gallery id="13″ gal_title="Jaguar I-Pace"]
The Jaguar I-Pace: the Hard Facts
500km range on the NEDC cycle
80% charge in just 90 minutes using 50kW DC charging
0-60mph in around 4 seconds
Two, super-intuitive touchscreens
700Nm of instant torque
Zero tailpipe emissions
A New Design to Fit New Technology
Ian Callum, Jaguar's Director of Design, has celebrated the task of creating a purely electric vehicle, citing the new and dramatic design opportunities it offers as inspiring. With an incredibly compact flat Lithium-ion battery that is positioned low and right between the axles, not only does the vehicle's centre of gravity drop and improve agility but there is simply a huge amount more space to play with.
Despite beginning the project with a blank sheet of paper, Callum has also expressed surprise at 'how readily this type of vehicle took to being a Jaguar.' And the I-Pace certainly does look like a Jaguar: clean lines, high attention to aerodynamics, a beautifully finished interior that proudly wears its British craftsmanship and an astonishing level of practicality and space. 'Proportion, balance and stance'; these three integral factors of any Jaguar design can be found here by the bucket load.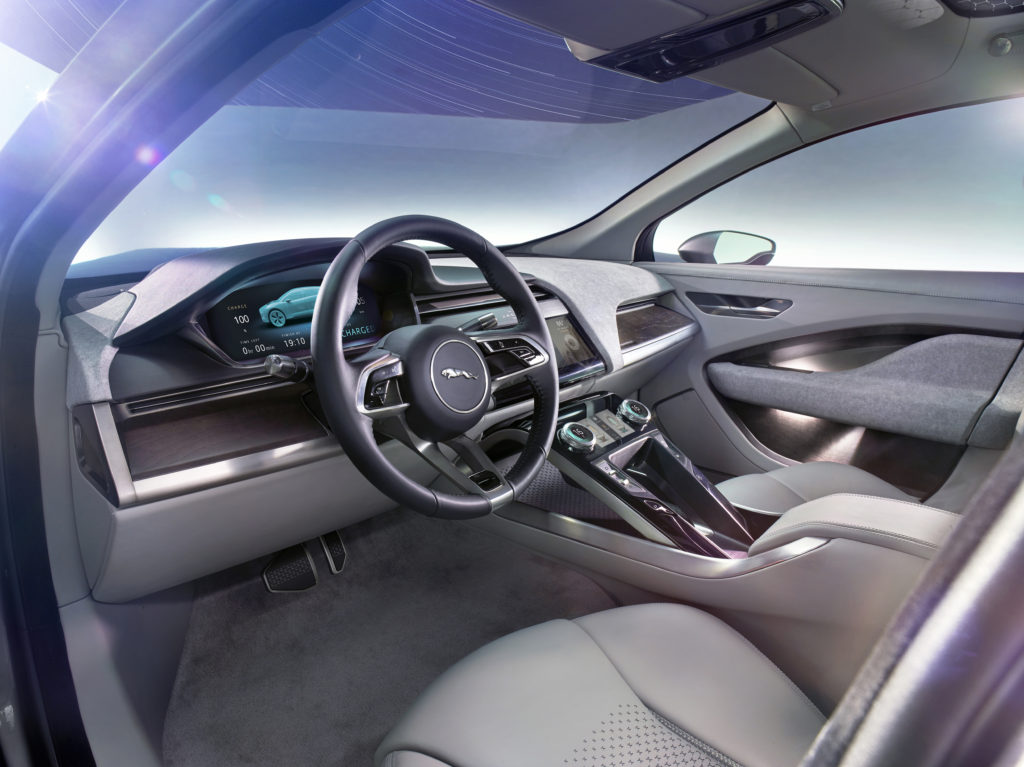 Looking Forward
Jaguar are currently releasing the news of the I-Pace as a concept, but are expecting to roll something near-identical off the production line in 2018. If the rumours are true the price of the vehicle will be at a relative snip to its greatest competitor the Model X and make the vehicle a serious aggressor in the luxury SUV market.
All images courtesy of Jaguar Land Rover
---
---
---