Nissan and Toyota demonstrate a growing willingness to develop EV lines
Last Thursday, all eyes were focused on the grand reveal of Nissan's new e-Power drivetrain as the brand continues to try and build its influence in the EV market. Combining a gasoline engine with electric battery pack, the system is able to sustain extended-range journeys by using the engine to charge the battery, and not to turn the wheels. In itself there is nothing revolutionary going on here: the system borrows heavily from the technology used in the Nissan Leaf, which is the best-selling purely electric car in the world. The game changer is the lighter, more compact nature of the battery and engine combination. This adapted battery will allow the car to deliver huge amounts of torque, enhancing driver response and acceleration while still operating extremely quietly much like a full EV. And of course, you won't have to worry about charging the battery.
This development highlights an industry-wide acceptance that the tide is changing. And it is not the only sign. An article recently appeared in the Nikkei Asian Review announcing that Toyota will be setting up a dedicated team in the early part of next year to focus solely on developing electric cars that can travel over 186 miles without the need of recharging. Toyota have for a long time been resistant to the development of long-range EV's, citing the high price of their batteries and long charge time as a disadvantage to anyone doing more than a short commute. So what's changed?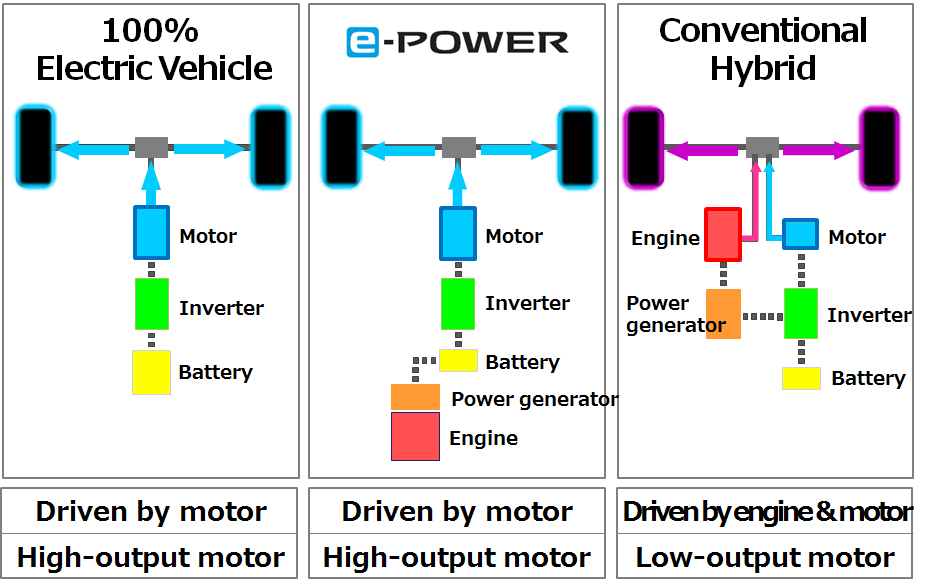 Auto sales and legislation in California have long been held as a global standard for car makers. Recent regulations in California demand that every automaker sell a certain percentage of zero emission vehicles; a figure related to their overall sales within the state. This Zero Emission Vehicle (ZEV) program does not include the Prius, Toyota's current low-emission offering, within its category. The prospect of these changes in California and of the huge government initiatives to expand low-emission vehicle use in China may have been the final straw for Toyota.
In the UK the knock-on effect of the green revolution in personal transport has been seismic. Since 2010 approximately 90,000 plug-in electric vehicles have been registered in the UK, and the companies who have been adapting best to this rapidly expanding market have prospered most. By pursuing the convenience of the familiar style and capacity of a regular petrol engine alongside the low-emission benefits of a hybrid or EV, the sweet spot seems to have been found. As of mid-October, the Mitsubishi Outlander PHEV – the world's first hybrid SUV – is the UK's best-selling plug-in electric car, with 25,000 units sold.
Images courtesy of Nissan Newsroom