Say Goodbye to Car Keys with Toyota's Keyless Smart Box
Toyota is working on developing a initiative that will allow car-sharing users to unlock and start cars with their Smart Key Box. Users would download an app that paired with Toyota's Smart Key Box mounted inside the car, restrict access to the proper user. The project is part of the manufacturer's Mobility Services Platform (MSPF) that focuses on bringing new technologies to the automotive world and will be run by Toyota Connected a division of the brand that works on developing mobile software and services for connected vehicles.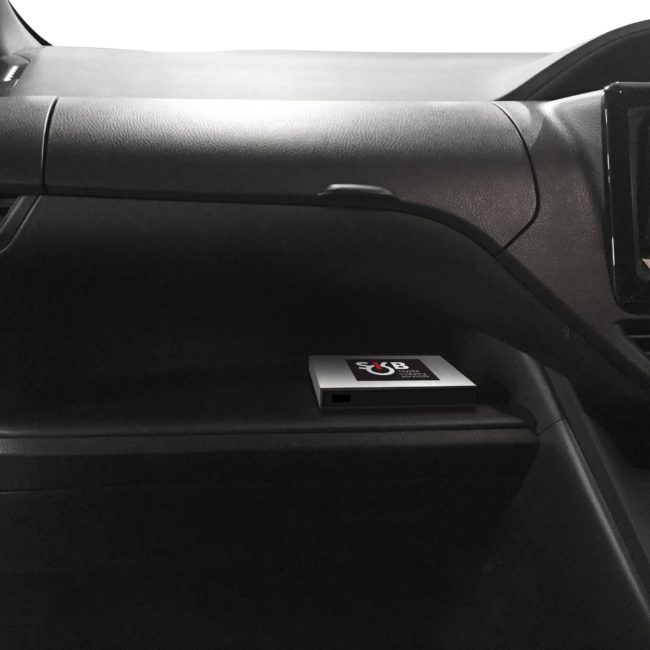 Keyless Entry for a Better UX
Created with car-sharing platforms in mind the app would elimate the need for physical keys or fobs to enter and use vehicles. In 2017 a pilot program is scheduled to launch in San Francisco in collaboration with Getaound, a US car-sharing company that allows car owners to make money by "renting" out their private vehicles to others. Toyota's vehicle leasing unit, Toyota Financial Services, is also developing a system to use the testing ground as a way for leasing customers to pay towards their account with income generated by renting their Toyota Prius or Lexus vehicles through Getaround. Around 500 Prius and Lexus vehicles are planned to take part in the intial stage. If all goes well Toyota is considering using the technology to begin an unmanned car rental business in Japan.
While the idea of not have to use a car keys might be newer news to those in North America, European companies have already started testing out keyless entry. The car rental providers Sixt rent a car, for example, have rolled out their Fastlane service in Switzerland. The Sixt app lets users rent a car and then use their mobile device to open and enter the vehicle. No matter how long it takes for keyless entry to really take off in the US, one thing is for sure, it will certainly be worth the wait if we never again have to ask "Have you seen my car keys?"
all images courtesy and copyright of Toyota